Coming soon: A review of my fabulous new Bookhou Zip Tote in Triangle tote!
In the meantime, you probably know that the beloved Google Reader will be shutting down forever as of tomorrow (RIP!). If you haven't already prepared for it make sure you download a zip of all your RSS feeds here at Google Takeout.
Once you've done that it's time to search for a new Reader. I was partial to Bloglovin first, then tried really hard to like Feedly, but it was just to fancy for me. So back to Bloglovin for now, though after reading this article from Lifehacker I might give The Old Reader a shot.
Don't forget to move The Bag Blog over to your new Reader of choice: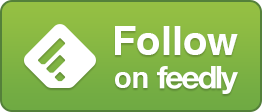 or just grab the RSS here: thebagblog.com/feed
Happy Reading!